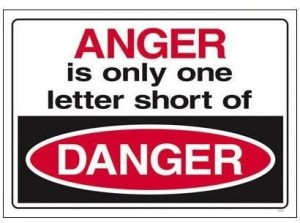 Understanding Anger Management®  A Practical Guide to Taming Your Temper
Holding on to anger is like holding a hot coal with the intent of throwing it at someone else; you are the one who gets burned. —Buddha
Joy is like having opportunities in your hand; you now have so many, you have to give some away. –Tamara L. Daniels
~~~~~~~~~~~~~~~~~~~~~~~~~~~~~~~~~~~~~~~~~~~~~~~~~~~~~~~~~~~~~~~~~~~~~~~~~~~~~
*Certificate of Completion program
We offer classes for:
Adults wanting to improve relationships, friendships or marriages
Court Ordered (10, 26 or 52 weeks 

unless

otherwise mandated in court order)
Female and Male only classes
 One on One private sessions
Teens (ages 13-17)
Young Adults (ages 18-25)
*Note: Consistent attendance is the most effective way to obtain results.
Understanding Anger Management programs is offered through Growth Motivator Enterprises, Inc. and meets all of the requirements set forth by courts, probation officers, employers, schools and universities. This program is in compliance with the National Anger Management Association (MANA) and the California Chapter of NAMA (CAAMP).  As the Lead facilitators, I am a Certified Provider of Anger Management and my assistants are mostly Graduate level clinicians.
Court Ordered Attendees (Must have Court Minutes upon registering)

Class fee: $35  per week
Registration: $75 includes enrollment, book and certificate.
Locations: Community Centers, Los Angeles
Class Time: may vary but usually run 7pm-8pm (sign-in promptly 6:45 – 7:00pm)
Form of payment: Debit, Credit or Cash
Non- Court Ordered Attendees (Individuals, employees, adults)
Class Fee: $49 (includes Certificate of Completion)
Materials: $5 includes handbook.
Locations: National University, Los Angeles Campus
Class Time: evenings 4:30pm-8:30pm weekdays 
Form of payment: Debit, Credit or Cash
A Basic Anger Management program serving the Carson Community. The program is approved by the National Anger Management Association and the California Court System.
The Approved program include (at minimum) an overview of anger problems, an understanding of the nature of anger, anger management skills & concepts, utilization of anger log and the role of trigger thoughts, and an understanding of brain functioning, cognitive distortion, the role of communication and assertiveness, the role of empathy, the role of stress, and the role of consequences.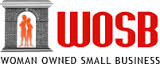 Tamara L. Daniels
Certification:
CAAMP Certified Anger Management Specialist-I
Membership Level: Member
Expiration: 03/06/2019
Families: from Crisis to Healing
Los Angeles, CA
Workshop Objectives
Research has consistently demonstrated that when clear goals are associated with learning that the learning occurs more easily and rapidly. With that in mind, let's review our goals for today.
By the end of this workshop, participants will be able to:
Understand anger dynamics in terms of the anger cycle and the fight or flight theory.
Know common anger myths and their factual rejections.
Know the helpful and unhelpful ways to deal with anger, no matter where or who it comes from.
Know techniques to control anger, particularly reading anger warning signs, using coping thoughts, exercising relaxation techniques and blowing off steam.
Understand the difference between objective and subjective language.
Discover simple tips to identify the concern.
Express a feeling or position using "I-messages".
Know skills and techniques to actually make agreements, including effective negotiation and solution-building.
Recognize hot buttons and how NOT to push them.
Learn & Practice "alter, avoid and, accept" techniques to redirect the anger coming towards you from another person.
Understand the energy curve and how it can help in responding to someone else's anger.
Learn and practice de-escalation techniques.
Gain an integrated view of anger management and how it can be best practiced.